MEET THE RBS TEAM
Just a few details about some of our Directors…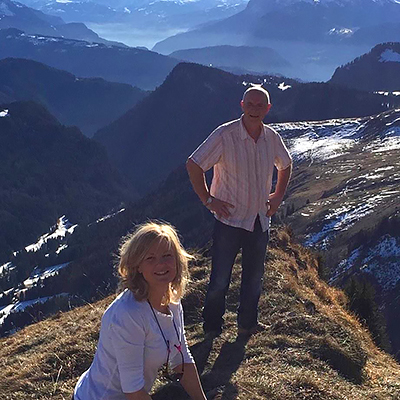 Rob and Denise Shaw
Founders
Rob founded RBS Scaffolding back in 1987 when he was a 27-year-old Scaffolder with 10 years' experience. After several years he was joined by his wife Denise who came from a corporate background and together they have developed a strong team bringing the company to where it is today.
Denise oversaw the office management and became a member of the National Access and Scaffolding Confederation training committee. Achieving numerous other trade accreditations soon followed. Rob continued to develop the operational capabilities of the business. By working outside, where he is happiest, he could pass on his expertise and passion to help build the great culture that RBS enjoys today.
RBS has been by far the largest training provider for new scaffolders in the area, producing hundreds of highly trained people over many years. Through their ethos of selecting, training and encouraging progression in their staff, Rob and Denise have now successfully stepped back from the business allowing the management in place to continue the high standards of customer service and reputation for safety they have built.

Geoff Kennett
Commercial Director
Geoff has a wealth of scaffolding experience having worked across numerous surveying and management roles during his 30 year career.
Geoff worked as a Surveyor for Archway Scaffolding for 5 years, a Regional Surveyor for SGB for 6 years achieving promotion to Major Projects Surveyor. Geoff has also worked as Regional Surveyor and Depot Manager at Deborah Services for 5 years and as a Senior Contracts Manager for Denholm Industrial Services Special Projects for 6 years before joining RBS Scaffolding.
Geoff holds a Senior Managers CSCS card is an IOSH member and has achieved his NEBOSH, Advanced Scaffold Inspection, SEATS and SMSTS qualifications.
Geoff has worked for RBS for over 14 years, has previously fulfilled the roles of Contracts Director and is now the Commercial Director.
Outside of work, Geoff can often be found doing classes at the gym, park running, walking and eating out with friends or at dance classes.